IOTech's partnership with Var Group
The partnership explores solutions that enable remote management of production lines and machinery. With Var Group's new collaborative digital process, the adoption of Industry 4.0 projects in companies is faster and more complete.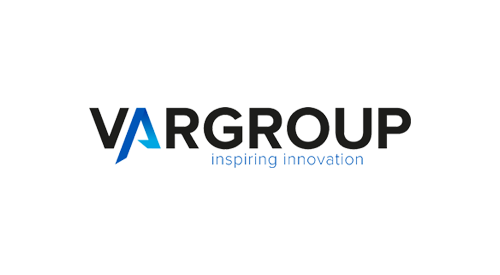 Empoli, Italy - April 16, 2020 - Var Group, reference operator in the sector of ICT solutions and services, part of the SeSa Spa group, listed on the Star segment of Borsa Italiana, at the forefront alongside other Italian companies that have to face the current emergency situation while complying with all epidemic containment measures, announces the signing of a partnership agreement with IOTech, a global leader in the development of Edge Software solutions. Together with IOTech, Var Group's Digital Process division will study Industry 4.0 solutions and projects that will make it possible to manage production lines and machinery remotely, even outside the industrial context with a view to smart manufacturing, for the benefit of workers' health, continuity of business and competitiveness of Italian businesses.
The collaboration with IOTech will enable companies to develop Industry 4.0 projects, which will make it possible to collect and use production data more efficiently for predictive maintenance and market demand management. The collection of data and the interconnection of machinery and production lines will also make production more efficient, by changing the organization of work, which can also be managed remotely, with the necessary expertise.
Promoting new platforms for smart working and job digitization support, the Var Group is accelerating the study of solutions for the manufacturing industry as well.
Very often, digitization in companies has slowed down because networks cannot transmit all the information generated by distributed sensors. With an edge software solution, you can build a layer (a digital platform) that normalizes, contextualizes, and aggregates information gathered from various machines. All of this is possible because the Edge Layer can interpret the communication protocols that are typical of the machines and the field sensors in the factory and can create the right interconnections between the machines and the software applications, even without having to be reinterpreted by the central system.
Edge Computing technology enables the adoption and development of smart manufacturing projects, for example, enabling remote management of production lines and machines even outside of an industrial context. With Var Group portals and application solutions, you can collect data, manage performance, control parameters, and maintain and update machine software distributed across the territory, completely transforming a product for sale into a service.
"We are very pleased to announce this partnership at this particular time for our country and the world economy, which provides immediate and necessary tools to address this uncertainty and enables companies to start a digitization process that will make them more competitive" - said Fabio Massimo Marchetti, Digital Process Division at Var Group - "Through our collaboration with IOTech we are able to expand our the Internet of Things offer. With new Edge Computing projects, we're helping entrepreneurs leverage data gathered at the factory by analyzing and interpreting it locally, using artificial intelligence algorithms to provide fast feedback to applications that require it. In simple terms to activate mechanisms for preventive maintenance or analysis related to the production of a part and downtime of a machine, it is no longer necessary that the information collected by the sensors are reworked by the ERP/MES, we can trigger reactive or preventive processes directly in the factory, ensuring reliability and security to communications, even when not connected to the central system."
"As a leader in digital transformation at the forefront of Industry 4.0 adoption we are thrilled to be partnering with Var Group, the industry's leading partner in Italy" said Keith Steele, CEO IOTech. "The selection of IOTech's Edge Xpert IoT Platform solution support that will enable the Var Group to transform manufacturing environments with maximum flexibility through the adoption of Edge Computing."
---
About Var Group
Var Group, with a turnover of EUR 343 million on 30 April 2019, and over 2200 employees in 23 locations across Italy, 5 abroad in Spain, Germany, and China, is one of the leading innovation partners in the ICT sector. It supports the competitiveness of Italian businesses with offers dedicated to the major Italian districts such as Manufacturing, Food & Wine, Industrial Mechanism, Automotive, Fashion, Furniture, Retail & Gdo. The Var Group offering is continually evolving through research and close collaboration with Start-ups and University centers. Businesses face increasing challenges: they need innovative and specialized solutions. The Var Group's offer draws its strength from a deep understanding of business processes and the integration of multiple elements. It is the work of business units focused on developing projects for Customer Experience, Digital Process, Digital Cloud, Digital Security, Smart Services, and Business Technologies Solutions.
Var Group belongs to the Sesa S.p.A. Group, the reference operator in Italy in offering value-added IT solutions for the business segment with consolidated revenue of EUR 1,55 billion on 30 April 2019. The parent company Sesa S.p.A. is listed on the STAR segment of the MTA market. Visit www.vargroup.it for more details.
About IOTech
IOTech builds and deploys vendor-neutral software platforms & tools to support the rapid development, deployment, and management of applications at the IoT Edge helping drive IoT innovation, global market adoption, velocity, and scale. The company's products address the full spectrum of secure hard and soft real-time edge computing needs, dramatically reducing time to market, development, and system integration costs for its partners who are the supply chains to multiple vertical IoT market domains. IOTech leverages an open-source ecosystem to collaboratively improve time to market, develop global channel partnerships and achieve pervasive adoption of its software products.
Follow IOTech on Twitter @IOTechSytems and LinkedIn.
Media Contact
Andrew Foster
andy@iotechsys.com