Providing OPC-UA capabilities to EdgeX Foundry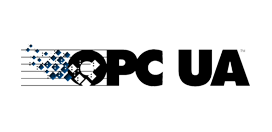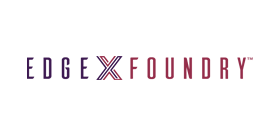 EdgeX Foundry is a vendor-neutral, open source project hosted by the Linux Foundation that is building a common open framework for IoT Edge Computing.
Nuremberg, Espoo; Newcastle Upon Tyne – November 28, 2017 – Prosys OPC and IOTech have agreed that IOTech's Edge Xpert offering will include an optional Prosys OPC UA Java SDK for developing the device services with OPC UA communications. Prosys OPC UA Java SDK takes care of all the OPC UA communication details and is certified by the OPC Foundation to be OPC UA compliant.
"We are pleased to announce our partnership with IOTech", said Pyry Grönholm, Prosys COO. "It will deliver unique benefits for many industrial customers by combining Prosys OPC UA Java SDK and the open source based IOTech Edge Xpert".
IOTech's first product offering, Edge Xpert, is a commercially-supported and packaged implementation of the open-source EdgeX Foundry core platform. Each Edge Xpert software subscription includes a commercial support and maintenance Service Level Agreement (SLA) to ensure service-level commitments for customers that value premium product quality and support.
The Edge Xpert product offering also includes complementary professional services to optimize EdgeX adoption across the complete project life cycle, including training, on-boarding customer assets, operational technology integration, proof of concept and accelerated roadmap.
"OPC UA is such an important standard for our Industrial IoT customers and it is really important that our products can support it," said Keith Steele, IOTech CEO. "We are thrilled to be able to offer our customers an implementation based on the superb Prosys OPC UA Java SDK."
OPC Foundation is an international organization having over 540 members including enterprises, universities, research institutes, etc. OPC UA is the latest set of specifications and communications stacks, enabling standard communication from sensor-device level to automation and information systems, and up to latest cloud-based solutions. Support for OPC UA communication has recently been defined as a mandatory requirement for Industry 4.0 Components.
"OPC UA technology is expanding into IoT markets and it's great to see more and more companies delivering complete solutions to customers", said Stefan Hoppe, OPC Foundation Global Vice President.
About Prosys OPC
Prosys OPC is a leading provider of OPC and OPC UA software products, toolkits and professional services. Prosys OPC offers both developer toolkits and applications software, and customers and partners include industrial, energy and high-tech companies. Prosys OPC UA software products are based on Java technology, and these products are available in numerous platforms. For more information, please visit: www.prosysopc.com
---
About IOTech
IOTech's aim is to be a leader in the global Edge/Fog IoT platform market through a productized open source business model and a channel strategy incorporating the key global IoT players who are looking to leverage OT software solutions and skills they do not currently possess. IOTech supports the EdgeX Foundry global developer community and partner ecosystem by building software product solutions and service offerings based on the EdgeX core infrastructure platform and leveraging IOTech's vendor neutral specialist Operational Technology (OT) and Distributed Real-time & Embedded (DRE) software skills.
About OPC Foundation
Since 1996, the OPC Foundation has facilitated the development and adoption of the OPC information exchange standards. As both advocate and custodian of these specifications, the Foundation's mission is to help industry vendors, end-users, and software developers maintain interoperability in their manufacturing and automation assets.
The OPC Foundation provides the best specifications, technology, process and certification to achieve multivendor, multiplatform, secure, reliable interoperability for moving data and information from the embedded world to the enterprise cloud. The organization serves over 470 members worldwide in the Industrial Automation, IT, IoT, IIoT, M2M, Industrie 4.0, Building Automation, machine tools, pharmaceutical, petrochemical, and smart energy sectors.
About OPC-UA
OPC Unified Architecture (OPC UA) is a platform and vendor independent communication technology for a secure and reliable data exchange over the different levels of the automation pyramid. In addition, the information models of the OPC UA standard provide the foundation for semantic interoperability.
For more information, please visit: www.opcfoundation.org
About EdgeX Foundry
EdgeX Foundry is an open-source project hosted by The Linux Foundation building a common open framework for IoT edge computing and an ecosystem of interoperable components that unifies the marketplace and accelerates the deployment of IoT solutions. Designed to run on any hardware or operating system and with any combination of application environments, EdgeX enables developers to quickly create flexible IoT edge solutions that can easily adapt to changing business needs. To learn more, visit: www.edgexfoundry.org.
MEDIA CONTACTS:
Pyry Grönholm
Prosys OPC Ltd, COO
pyry.gronholm@prosysopc.com
Andrew Foster
IOTech Systems Limited, Product Director
andrew.foster@iotechsys.com