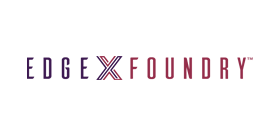 Newcastle upon Tyne, England - Aug. 13, 2018
-
IOTech
, the IoT Edge Platform company, announced today it is in the process of developing an
EdgeX Foundry™
community demonstrator.
EdgeX Foundry
supports a common IoT edge framework enabling an ecosystem of plug-and-play components that unifies the marketplace and makes it easier for developers to build, deploy, run and scale IoT solutions for industrial, enterprise and consumer applications.
The project
This project is the first of several community demonstrators, which will be used to showcase the full capabilities of the EdgeX IoT Edge Platform across several use cases, and vertical markets. The first vertical market showcased will be Smart Buildings Automation and the first chance to see the demonstrator in action will be at
IoT World Solutions Congress
in Barcelona between the 16th -18th October 2018.
The demonstrator will show EdgeX's flexibility and ability to bring together heterogeneous solution components by highlighting key EdgeX capabilities including:
Hardware and operating system (OS) agnostic through a tiered loosely coupled architecture of x86 and ARM devices and gateways running different OS choice
Multiple Southbound connections using a range of wired and wireless OT protocols via both gateways and smart sensors connecting directly to the Cloud
Northbound connectivity to multiple Cloud Systems including AWS, Google and Microsoft Azure
Analytics and control at the Edge
The Smart Building Automation Use Case demonstrated replicates how a real-world flexible office space environment would be automated based on occupancy and environmental conditions and will showcase:
Climate control - analytics, sensing, automation
Light level control - analytics, sensing, automation
Occupancy - building automation centered around real-time occupancy analytics
Energy Monitoring - real-time energy analytics and monitoring, identifying base consumption, variable consumption and maximum demand
IOTech
is partnering with Buildings Automation domain specialist and new
EdgeX Foundry
member
Basking Automation
to deliver the demonstrator but the open plug and play microservices-based architecture of EdgeX means users will have complete freedom of choice to plug in their favored device and application providers for any number of use cases spanning industrial, enterprise and consumer domains.
"We believe the new EdgeX community demonstrator will prove to be an excellent way to highlight in a very clear and understandable way EdgeX's value proposition, which is to accelerate IoT market velocity by productizing in an open and vendor-neutral way key parts of the IoT Edge software infrastructure"
said Keith Steele, Founder and CEO at
IOTech
and
EdgeX Foundry
Chair of the Technical Steering Committee. "Most of all this demonstrator highlights EdgeX is ready for real-world deployment."
"
IOTech
's expertise and leadership in developing the first-ever community demo will help drive the EdgeX vision and technology forward to meet the global demand for IoT solutions," said Jason Shepherd, Chair of the
EdgeX Foundry
Governing Board and Dell Technologies IoT CTO. "The strength and growth we are seeing in the EdgeX ecosystem shows the widening footprint and increasing recognition of a community-based approach to advancing the technology. The demo will be an excellent example of this."
"From our experience working with office space providers, we know that every building is inefficient in its own way. To serve our customers best we need to be flexible in terms of the hardware and protocols we use, so partnering with
IoTech
and EdgeX is a logical step for us," said Eldar Gizzatov, cofounder and CEO of Basking Automation. "Interoperability that comes with EdgeX-based software allows us to speed up the process of integrating smart building equipment such as meters, thermostats, and lighting controls. This faster deployment is a real game-changer for the industry."
---
About IOTech
Newcastle-based
IOTech
builds and deploys open and secure software edge platforms for the Industrial Internet of Things (
IIoT
) helping drive IoT innovation, global market adoption, velocity and scale. The company's products address the full spectrum of secure hard and soft real-time
edge computing
needs, dramatically reducing time to market and system integration costs for our partners who are the supply chains to multiple vertical
IIoT
market domains. We leverage an open source execution strategy to develop our growing global partner ecosystem, achieve pervasive adoption and develop channels for our complementary licensed software products.
Follow
IOTech
on
Twitter
and
LinkedIn
.
Media Contact