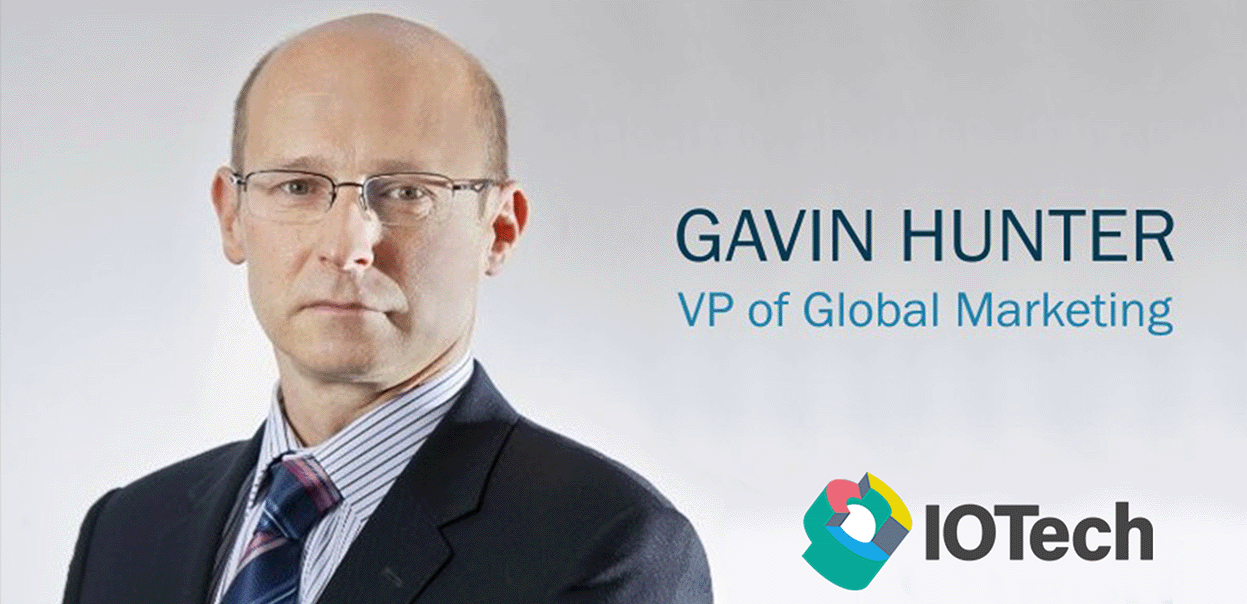 Hunter leads a marketing team focused on supporting partner development and enablement at an important stage of IOTech's growth strategy
Edinburgh, United Kingdom – Gavin Hunter, an experienced business-to-business marketing executive in the technology industry, has recently been named as vice president of global marketing for IOTech Systems.
With locations in the United Kingdom, United States and Taiwan, IOTech is a leading provider of open edge software solutions that help companies build, deploy and manage IoT edge software applications at scale. The company works closely with OEMs and system integrators.
Hunter has assumed responsibility for the company's overall global marketing efforts and has assembled a team of marketing professionals to help implement IOTech's growth strategy. As part of this ramp-up in IOTech's marketing initiatives, the marketing team is working closely with the regional sales teams to support and propel its growth.
"We see 2021 as an exciting year as the company continues to develop new edge computing solutions, enhance its current product suite, add customers and develop strategic partnerships," Hunter said. "The company has a number of important product-related news items and go-to-market partnership relationships to be announced in the near future."
IOTech produces vendor-neutral software platforms and tools to support the rapid development, deployment and management of applications at the IoT edge. Its current product suite includes EdgeXpert, a commercial quality, open platform based on the EdgeX Foundry framework. The company also offers EdgeXRT, which is targeted at time-critical and resource-constrained IoT systems.
A technology and business studies graduate from the University of Strathclyde in Glasgow, Scotland, Hunter headed marketing departments at several international technology companies before coming to IOTech.
Hunter said he considers his new marketing responsibilities a welcome challenge. "It's always rewarding implementing new tactics and measuring the results of the marketing team and programs we run," he said. "It's satisfying to see our message resonate with customers and partners, and to demonstrate how we're able to create value for them."
"Gavin's background and marketing approach make him a very good fit for the company. He has a great deal of experience, which makes him an excellent addition to our team," said Keith Steele, CEO of IOTech. "He's already building up our marketing efforts as we enter an exciting year for the company. We're very pleased to have him as a member of IOTech team."
---
About IOTech
IOTech builds and deploys vendor-neutral software platforms and tools to support the rapid development, deployment, and management of applications at the IoT Edge helping drive IoT innovation, global market adoption, velocity and scale. The company's products address the full spectrum of secure hard and soft real-time edge computing needs, dramatically reducing time to market, development and system integration costs for its partners who are the supply chains to multiple vertical IoT market domains. IOTech leverages an open ecosystem to collaboratively improve time to market, develop global channel partnerships and achieve pervasive adoption of its software products.
Contact
Ken Zeszutko, Z Corp PR & Digital, 321-213-1818 / kenz@zcorppr.com