Requested Content Not Found
The page or file you requested could not be found.
Maybe you were looking for: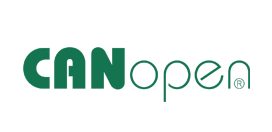 Easily communicate and integrate with CANopen devices and controllers using IOTech's advanced and high performance CANopen device connector. CANopen builds on top of the Controller Area Network (CAN) communication system to describe a more convenient programming abstraction for the user than regular CAN bus. CANopen defines higher-layer protocols and profile specifications and so greatly simplifies the task of developing and integrating a CAN-based system. In terms of the Open Systems Interconnection (OSI) model, the CANopen protocol covers everything from the network layer to the application layer, with CAN providing the data-link and physical layers of the stack.