The Open and Scalable Edge Management Solution
Edge Builder is a new product from IOTech that was designed to support the specific needs of deploying and managing applications at the edge. It simplifies the provisioning, configuration, monitoring, and lifecycle management of nodes, applications, and their connected devices throughout the life of a system.
Edge Builder Capabilties
Edge Management Automation
Edge Builder enables automated provisioning and complete lifecycle management for both edge nodes and their applications. It supports the deployment and management of containerized applications, native binary applications and scripts in an edge environment.
Edge systems are managed from and a centralized Edge Builder controller that can be hosted either on-premise on in the Cloud. Platform independence for both the managed nodes or the host which the controller is deployed ensures flexibility and choice for Edge Builder users.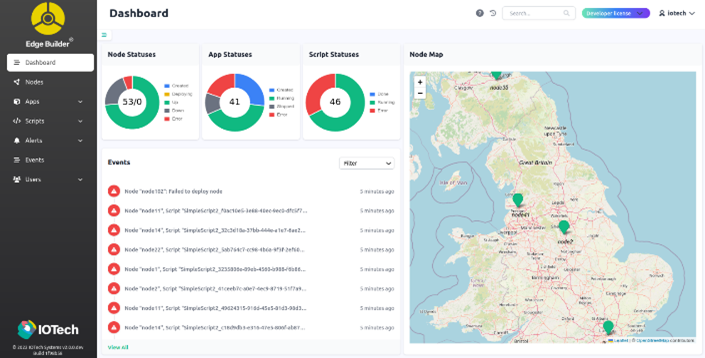 ---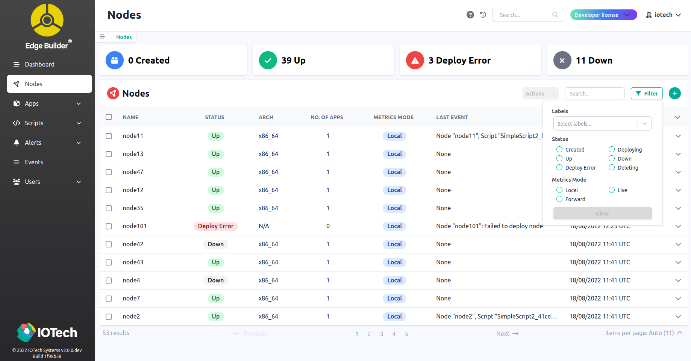 Device Management
Automated edge node and device/sensor on-boarding and provisioning removes the need for manual setup and configuration of potentially thousands devices, helping to increase the velocity of solution deployment and reduce rollout costs.
---
Edge Builder or Kubernetes?
The scope of Kubernetes is much narrower than challenge of managing a complete edge system. Despite its massive adoption it is a solution originally designed for Cloud/IT environments and imposes footprint constraints which means it is not suitable for use with many classes of edge device.
The focus of Kubernetes is in on container orchestration and it can't be used to deploy other types of workload (e.g. binaries or scripts) , nor does it support node provisioning (e.g. setting up an edge gateway and registering it into the managed network) or provide mechanisms for OT device onboarding. These are capabilities that must be provided by additional services but are fundamental to Edge Builder.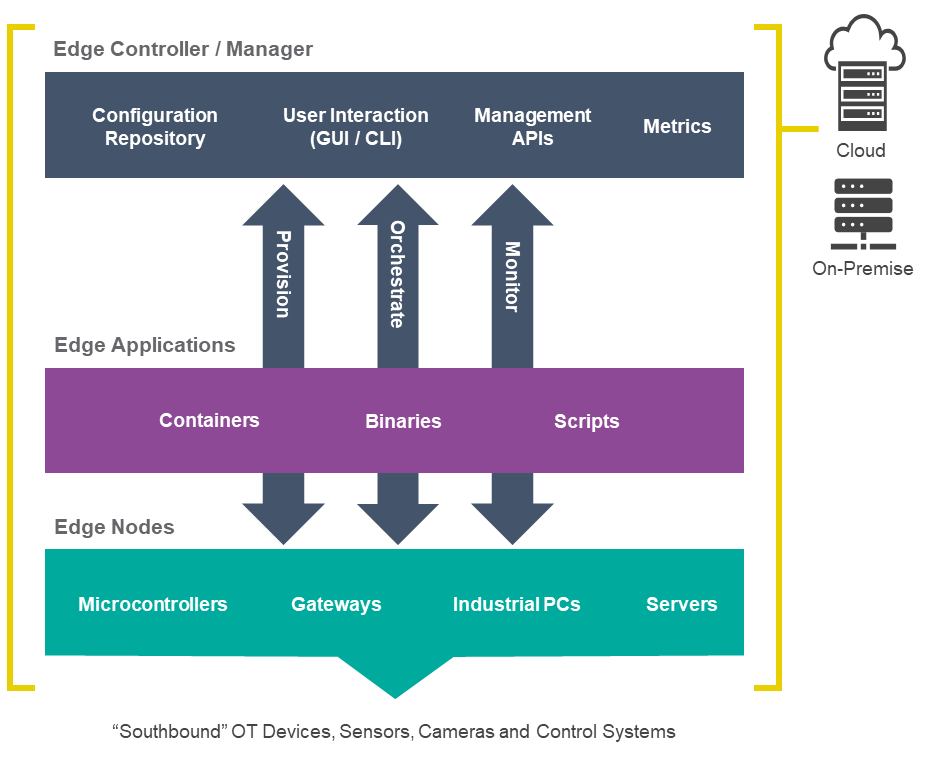 ---
Download Edge Builder Solutions Brief
Please fill the form to download the Edge Builder Solutions Brief
We will send your requested download via email. Please check your junk folder and add
info@iotechsys.com
to your safe senders' list.
---
Don't just take our word for it!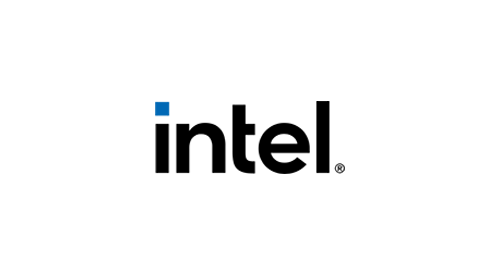 IOTech's Edge Builder has been evolving and optimizing on usability and scalability. Managing devices in the 1,000s in no easy task and Edge Builder is tackling this problem from a single pane of glass graphical interface. Being able to deploy applications to devices using a tagging system is a powerful tool. I look forward to the future releases of IOTech's Edge Builder.
Bryan Rodriguez, Principle Engineer, Edge Innovator
Intel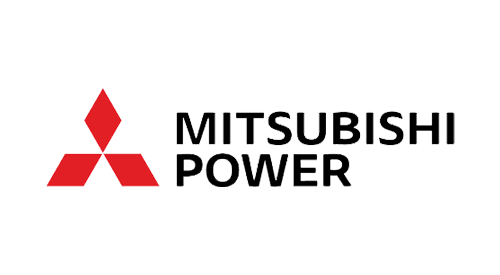 Edge Builder provides ease of maintenance and version control capability for the BESS portfolio of products. IOTech are very responsive and flexible, and we are glad to be working with them to deliver quality BESS products to our customers.
Rohit Kadam, Product Manager, Control Systems
Mitsubishi Power
---
About IOTech Systems
IOTech develops market leading open edge computing and management software products for the edge infrastructure market. We have established a strong reputation within the industrial edge ecosystem thanks to our early involvement and material contributions to EdgeX Foundry, the largest open-source edge software platform (10 million+ downloads).