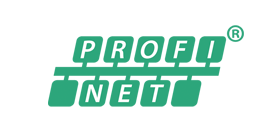 Aligned with IOTech's edge computing solutions, one major domain where large-scale edge computing is expected to be adopted in the near future is manufacturing. Industrial Ethernet-based technologies such as PROFINET, S7 and EtherNet/IP, etc. play a key role in enabling connectivity to support device monitoring and control. Edge computing helps manufacturers turn the vast data sets generated by machines into insightful and actionable data. It does so by utilizing resources connected to a network, such as temperature sensors, alarms, or motor drives. This in turn enables big data analytics to be performed at the source of the data; thereby transforming current manufacturing processes into next-generation IoT-enabled smart manufacturing.
About PROFINET
PROFINET is one of the leading industrial Ethernet technologies used in manufacturing with applications including from production automation, process automation, and motor control applications. PROFINET is an Industrial Ethernet-based communication protocol used to exchange data between IO controllers (PLCs, DSCs, and PACs) and IO devices (sensors, actuators, etc). PROFINET is standardized in IEC 61158 and IEC 61784 and forms the communication backbone for Industrie 4.0 automation technology. Hence, we at IOTech decided to add PROFINET to our suite of southbound device connectors for the Edge. Built for Edge Xpert, our commercial implementation of the open-source EdgeX Foundry platform, our Device Service connectors cover a wide array of protocols such as OPC-UA, EtherCAT, CAN, BLE, and a range of others.
PROFINET Demo
Providing a PROFINET Device Service means that the data that existed in the industrial networks can now be made available at the edge to aid time-critical decision-making as well as for storage to support long-term data analysis. Having the capability to integrate with other southbound connectors like OPC-UA opens up a wide array of use cases. PROFINET supports different modes of operation: non-real-time (NRT), real-time (RT), and Isochronous real-time (IRT). The non-real-time mode uses TCP/IP-based channels for supervisory actions including parameterization, diagnostics, and alarms; real-time mode handles process data, and isochronous real-time handles highly deterministic data with fast cycle times like closed-loop motion control. In the current version, we support the real-time (RT) mode typically used in process and factory automation applications.
In the demo, I've chosen two of the most common types of sensors used in industrial automation; a proximity sensor and a distance sensor and I show how we can set up IOTech's PROFINET Device Service to access the data output by these devices. The demo also shows how an existing network can be made "smart" by just reconfiguring one of the controllers as an I-device and connecting to the Device Service application. Finally, I show how this data can be accessed through an Edge Xpert REST API from anywhere in the world.
If you have any questions about Edge Xpert and the new PROFINET Device Service, please contact us at info@iotechsys.com
Regards,
Rakesh