IOTech at Dell Technologies World – IOTech Edge Xpert
The leading Open Edge Data Platform
IOTech solves the industrial data problem at the edge. IOTech Edge Xpert is an open edge data platform which makes industrial data easily accessible to the world's leading providers of industrial solutions. At its core IOTech Edge Xpert leverages the worlds #1 open source data integration platform and collaborative ecosystem. Our open interoperable data platform facilitates seamless 'plug and play' integration across different edge use cases and providers. Ultra low latency data access ensures timely business insights into operational issues.
See our Live Demonstration
Used by the world's leading providers and consumers of industrial edge solutions, IOTech will be demonstrating our edge technologies that make industrial data easily accessible, actionable and manageable.
The exhibit will showcase a building automation use case, helping facility managers monitor and control their building's systems while also observing operational expenses in real time.
The demonstration highlights the power of Edge Xpert to integrate building automation hardware from multiple different manufacturers (Johnson Controls, Honeywell, and Distech Controls) and using a range of industrial communication protocols (BACnet, Modbus, and USB-Camera).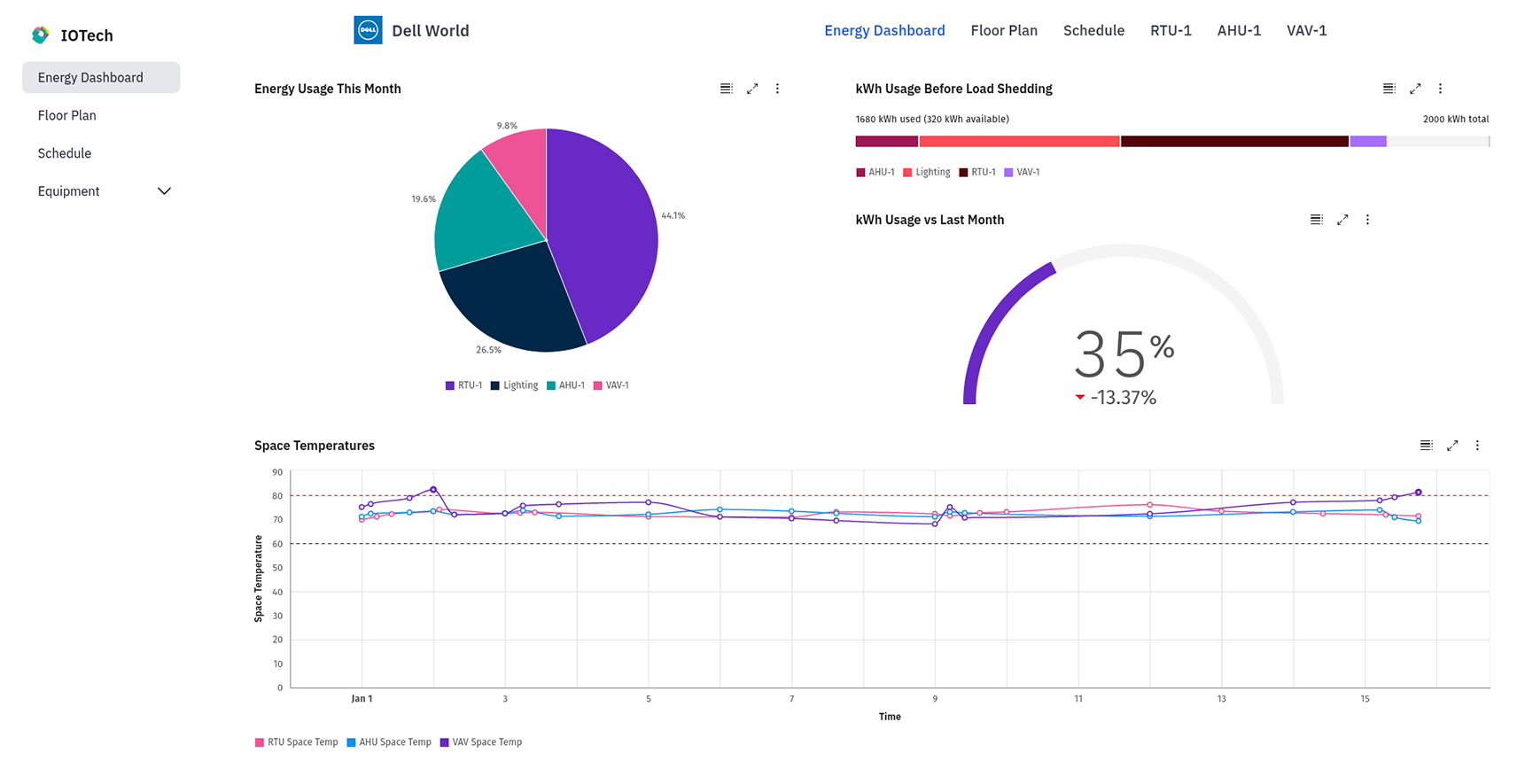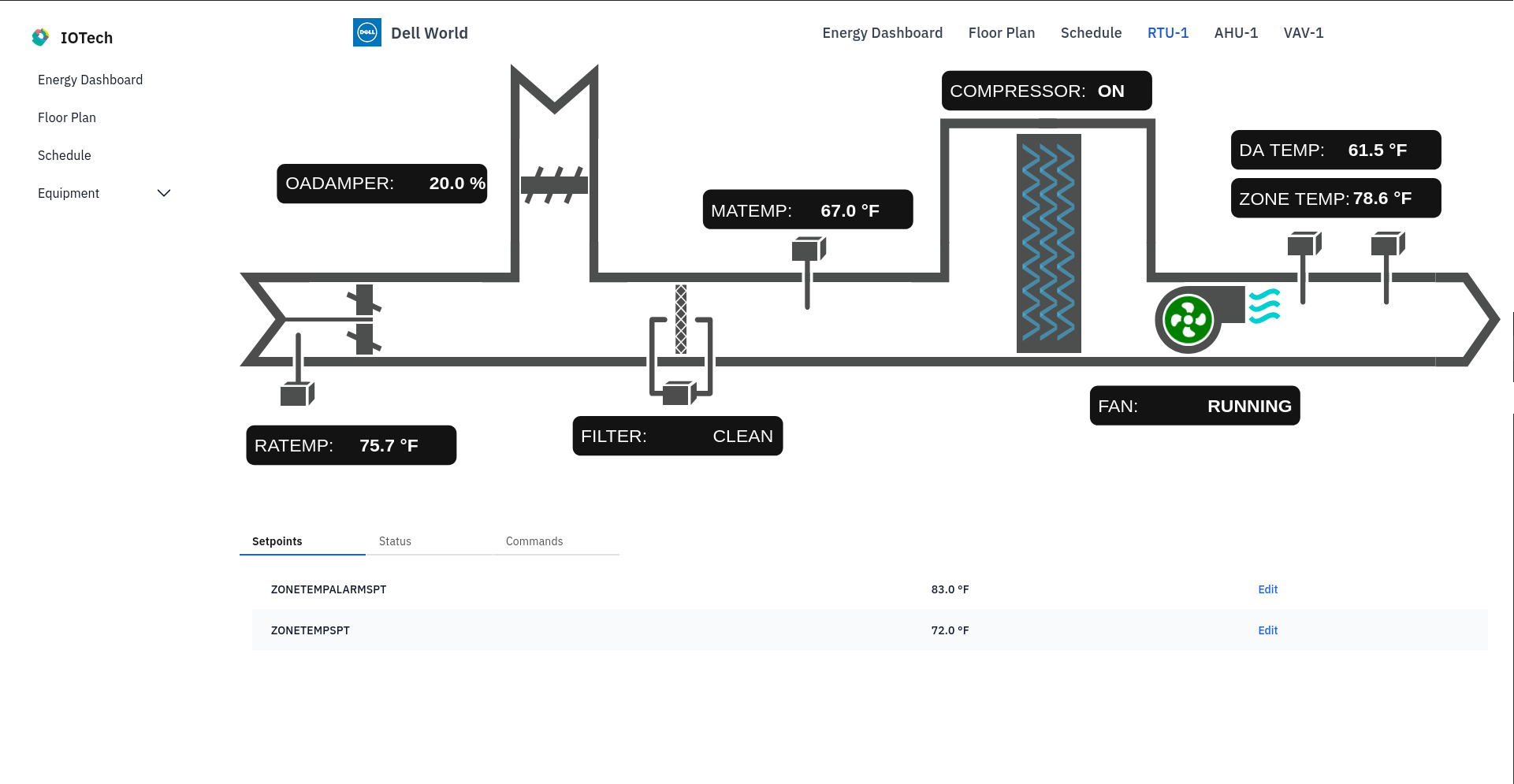 Join our Presentation
Join Jim White as he presents - Bridging OT to IT - How to Successfully Connect the OT Edge to Enterprise
Jim will examine how today's edge landscape requires companies to connect a variety of sensors and devices speaking dozens of protocols, data formats, and exchange schemas with the traditional IT environments. Learn how an edge data stack built on an open-source core can bridge OT to your Dell Technologies IT center – using existing legacy equipment, avoiding proprietary lock-in, removing silos, and incorporating your choice of analytics (rules engines, AI/ML, etc).
Book a Meeting
Come and meet our CEO - Keith Steele, Product Director - Andrew Foster and CTO - Jim White to discuss how IOTech's open edge data platform can help power your own edge solutions. We'll be in the Innovation Alley at Dell Technologies World, Booth 604 – 22-25 May – Mandalay Bay, Las Vegas.