IOTech Webcast: From Centralized to Hybrid Edge-Cloud Architectures
Watch James Butcher, IOTech Product Manager and Chantal Polsonetti, Vice President, Advisory Services, ARC Advisory Group discuss the need for interoperability between Edge and Cloud architectures and why a Hybrid model is the way forward for the latest instalment in IOTech's Webcast Series.
There is currently an acceleration from fully centralized cloud-based systems to distributed architectures driven by edge computing. Cloud computing alone is unable to handle the vast amounts of data that will be created by the billions of connected devices that are predicted, or the need for local insights from the latency-sensitive applications on which they depend. However, most systems will not solely rely on edge computing solutions either. In fact, fully autonomous edge applications are quite rare.
Most systems require a hybrid solution consisting of both edge and cloud components. Users require the ability to utilize cloud resources for heavy-duty applications while using edge computing for lighter-weight processing and local, real-time insights. In this hybrid model, interoperability between edge architectures and cloud environments is absolutely key.
The session will help you:
Understand why hybrid edge-cloud architectures are so important
Understand the challenges of ensuring bi-directional connectivity and data flow between edge and cloud systems
Understand the key requirements and features of the edge and cloud platforms needed to support hybrid deployments
Learn why open architecture solutions are fundamental to ensuring harmony between edge and cloud environments
There will also be a demonstration of IOTech's Edge Xpert edge software platform showing how a hybrid edge-cloud architecture can be easily implemented. Edge Xpert is an open, pluggable and configurable edge software platform with built in multi-cloud support to ensure interoperability between OT devices, edge processing nodes and cloud endpoints.
Meet the Speakers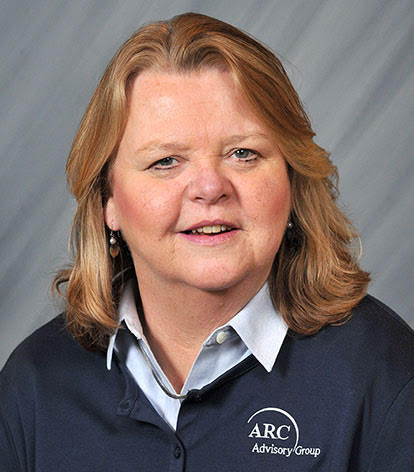 Chantal Polsonetti
Vice President, Advisory Services
ARC Advisory Group
Chantal is a member of ARC's Digital Transformation team and leads the company's coverage of the industrial IoT edge.
Chantal's primary focus areas include industrial IoT edge hardware, software, and related open source solutions. Example topics range from industrial network infrastructure, such as ethernet switches, routers, gateways, WiFi Access Points (WAPs) 5G, private wireless, and cellular, to industrial IoT edge software, edge-to-cloud integration, and edge compute. She also administers the ARC Industrial Internet of Things and Industrial IoT edge groups on LinkedIn. Chantal has been with ARC since 1990 and has conducted numerous industry-leading research activities in areas including:
Industrial Ethernet Switches
Industrial Cellular Routers
Industrial Wireless Access Points
Industrial IoT Gateways & Routers
Industrial IoT Edge Software Platforms
And many more
Prior to ARC, she was with Venture Development Corporation where she focused on sensors and device-level topics, and International Data Group where she provided market research support. Prior to her career as an industry analyst, Chantal was with the injection molded plastic fastener business of Dennison Manufacturing and then L.E. Mason, a local aluminum, zinc, and magnesium die cast manufacturer.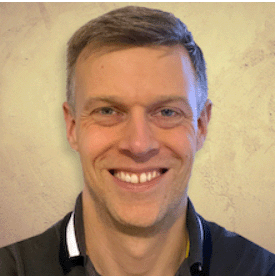 James Butcher
Product Manager
IOTech Systems
Skilled Product Manager with many years of experience in the fields of technical account management, solution architecture, product marketing and software engineering.
James is currently responsible for the product management and market positioning of IOTech's Edge Xpert Open IoT Edge Computing Platform. Working closely with our customers, partners and sales team, he distils complex technical requirements into a product specification and engineering roadmap that aligns with our company vision of producing powerful Edge Computing platforms suitable for a wide range of Industrial IoT Edge use cases.
He has a deep technical background in embedded and real-time distributed system architectures for the Industrial Internet of Things (IIoT). He has designed these systems with customers across a wide variety of use cases in the Industrial Automation, Mil/Aero, Robotics and Transportation sectors.