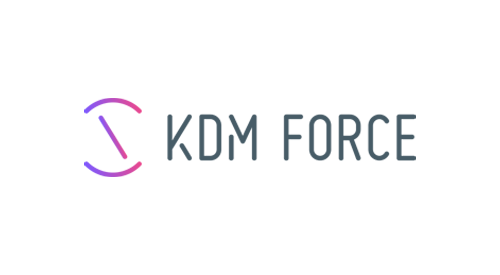 KDM Force
KDM Force Introduction
KDM FORCE is an independent tech company with an offering that integrates IT Services, SW Development and IT Consulting & Training Services. KDM FORCE has a proven track-record in delivering solutions that combine Cloud Native applications, IoT, Big data architectures and Analytics. Our customers are global leaders in Telecommunications, Utilities, Media, Finance, Manufacturing and the Public Sector. We combine agility, skills and experience to make digital transformation and innovation a real lever of competitiveness and performance. We have a holistic approach to technology that combines open-source software with tech from leading IT vendors. KDM FORCE markets and delivers its technology and services through strong partnerships with leading IT SW and HW vendors, system integrators and management consulting firms.
Partner Relationship
With the vision to expand its industry and solution expertise, KDM Force leverages IOTech technology to enable the integration of IoT data with existing enterprise systems and integrate solutions that manage data collected by sensors, drones, machines, wearables and other devices with the rest of the data ecosystem. Our joint solutions, powered by with Edge Xpert® and Edge XRT®, span data acquisition technologies, safe and secure scalable IoT monitoring and control, location-based system performance monitoring, predictive maintenance, and customizable dashboard-rich apps.
Verticals:
Smart Energy
Manufacturing
Telecommunication
Building Automation
Europe, Middle East
Find out more about KDM Force
Find out more about our partnership with KDM Force